ASHBURN DEDICATED SERVERS
Our Ashburn, Virginia facility is ideally located in close proximity to several of the largest metro areas on the eastern seaboard of the US. Boasting the largest fiber backbone in the United States this location is perfect for servers needing optimum connectivy to the eastern United States. In addition, the facility is audited under SOC 2, SOC 3, and HIPAA ready infrastructure.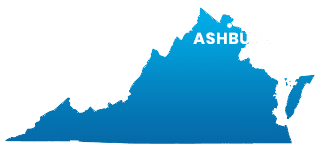 Intel Xeon E-2186G
3.8 GHz 6 Cores, 12 Threads
1x 480 GB Enterprise SSD Drive

20 GB Layers 3-4 DDoS Protection

Unlimited FREE SSL with cPanel

Fully Managed! (cPanel Required)
Intel Xeon E-2288G
3.7 GHz 8 Cores, 16 Threads
1x 1 TB Enterprise NVMe (PCIe SSD)

20 GB Layers 3-4 DDoS Protection

Unlimited FREE SSL with cPanel

Fully Managed! (cPanel Required)
DUAL Intel Xeon Silver 4210
2.2 GHz 10 Cores, 20 Threads
2x 1 TB Enterprise SSD Drive

20 GB Layers 3-4 DDoS Protection

Unlimited FREE SSL with cPanel

Fully Managed! (cPanel Required)
DUAL Intel Xeon Gold 6230
2.1 GHz 20 Cores, 40 Threads
2x 1 TB Enterprise SSD Drive

20 GB Layers 3-4 DDoS Protection

Unlimited FREE SSL with cPanel

Fully Managed! (cPanel Required)

Backed by 10+ years of experience, our support team is second to none. All engineers are trained on the latest technologies and able to solve security issues other hosts simply ignore. All About Security.

A failsafe network that includes end-to-end N+1 redundancy starting with the customer handoff and running all the way to our core routers. Our data centers are designed for business continuity and application acceleration, so you won't skip a beat.

With a dedicated server and cPanel you can host and manage as many websites and domains as you'd like all within one server at no extra charge.

We're committed to providing you with the best web hosting in the industry, and that's why we offer a rock-solid 99.9% Uptime Guarantee.

1-Click WordPress Installer
With cPanel and our 1-click installer you can automatically install WordPress on your hosting account with 1-click. Get your WordPress blog or site online now.

All of our hosting plans are backed by our in-house customer support team. They're here for you 24/7/365 via live chat, support desk, and phone.
Dedicated Server Standard Features

DDoS Protection
Our dedicated servers include free DDoS Protection for layers 3-4 , Free SSL Certificates, and real-time server and network monitoring by our Security Operations Center.

Free SSL Certificates
We will provide an unlimited amount of free SSL Certificates for all of your domains and websites. All certificates will also be set to automatically renew forever!

SecureServer+
All cPanel servers come fully secured and hardened using our in house security software (Secure Server+) that installs 25+ security enhancements from firewall setup to detailed security emails.

Free Migration Assistance
We'll migrate any website or application, basic or complex from any hosting provider, completely free. One of our specialists will reach out and plan the migration from start to finish to ensure a 100% zero-downtime and trouble-free migration.

CloudFlare CDN
All dedicated servers come with Cloudflare's CDN, which caches static content and reduces latency by delivering assets as close as geographically possible to visitors. This allows for your sites to load fast for everyone!

KVM/IPMI Server Control
With total access you can do everything from remote reboots, operating system reinstalls, KVM, view bandwidth statistics and much more.

Quality Supermicro Hardware
We use nothing but enterprise grade Supermicro hardware to ensure the highest level of server reliability.

Flexible, Custom Server Builds
Not seeing what you need? We can help build the server you are looking for or help advise and suggest what would be best based on your requirements.
Frequently Asked Questions
How long will it take to set up my new dedicated server?
RackMAX is renowned for quick set up and deployment times. We're able to accomplish this as we have a dedicated department, called our Provisioning Department, that specializes in building and racking servers. These servers will be set up same-day during week-days (within 24 hours) after your order. Orders placed on weekends are processed on Monday.
How much DDoS Protection is included with these dedicated servers?
By default, RackMAX includes 20Gbps of Detect & Mitigate DDoS Protection with these dedicated servers, ensuring your server remains online and uninterrupted in the event of an attack under this size.
Can cPanel/WHM be installed on these servers?
Absolutely, cPanel/WHM can be installed. If you require a cPanel dedicated server license – we are able provide valid licenses for a cost of $45/month.
Do you provide KVM attachments to my server?
Yes, RackMAX can attach a KVM to your server upon request. There is no additional charge for this. Give us a call or open a support ticket, our 24×7 support team will attach one to your server for you within minutes.
Do you provide Server Management services?
By default, servers are self-managed unless cPanel/WHM is ordered. 24×7 Reactive Server Management by RackMAX is available for an additional cost on non-cPanel servers, and can be added to any of server plans.
I don't see a server specification I need here...
No problem, our server specialists are more than happy to help get you set up on something that fits your needs! Please contact our sales department and we can custom tailor a server configuration that suits your needs and budget.
Talk to a Dedicated Server Specialist Today
Fill out the form below to talk with a dedicated server specialist. We'll be in touch ASAP.